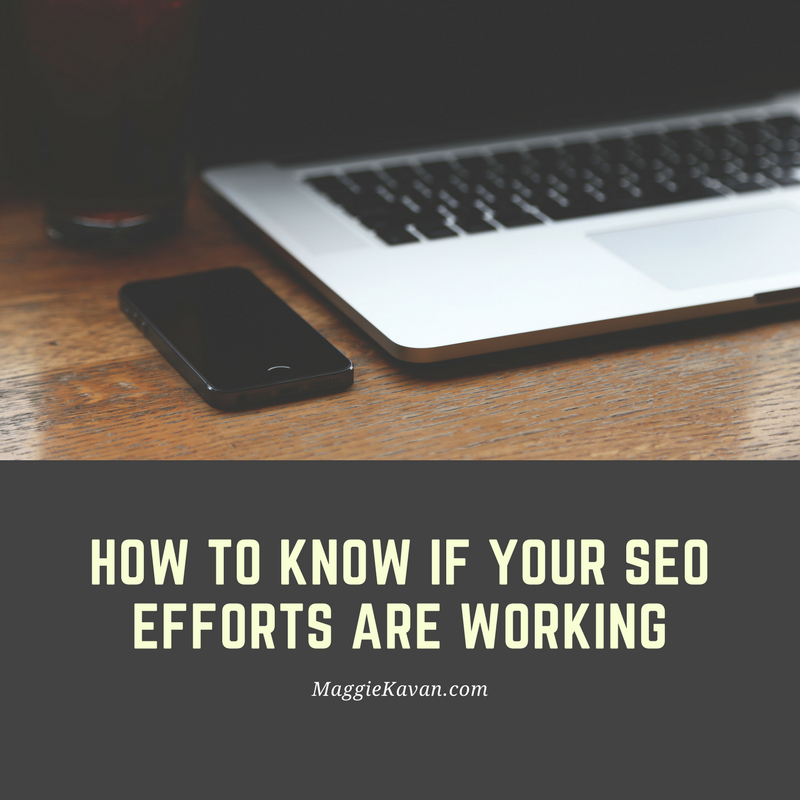 SEO, or Search Engine Optimization is a useful tool for those who curate material for websites, be it for personal postings or for a more professional audience. While some of the aspects of SEO seem straightforward, knowing if your efforts are working is another story altogether. Don't let your SEO efforts be in vain!
What is SEO and Why Should I Utilize it?
Websites include certain keywords, which help to facilitate online searches, often without those typing in their search query being aware of these types of phrases. Alex Chris at Reliable Soft tells us, "Users trust search engines and having a presence in the top positions for the keywords the user is searching, increases the web site's trust." With expertly written content about topics you'd like to rank for, search engines are more apt to trust your site and start indexing your site for keywords that organically appear throughout your content. It's no longer enough (and actually frowned upon) to keyword stuff your homepage with words like "SEO professionals in Colorado" and expect to rank. High quality, optimized content is king and the higher quality the SEO integration into a web page, the more likely you will have a greater number of individuals interacting with your website (Chris, n.d.).
Google Analytics
One tool that can help to identify if your SEO efforts are working is through the feedback provided by Google Analytics. Provided as a free service, Google Analytics allows you to view the amount of traffic that views your website, with a refinement feature that lets you know the amount of traffic that arrives at your website through your SEO efforts (van den Berg, 2017). It details how users are navigating your site, how long they are visiting for, where they are visiting from (location and device), what keywords they are finding your site with, etc. If you notice that the number of visitors begins to decline, you can use that information to reconfigure your site or use the findings as ideas about what kind of content you're missing.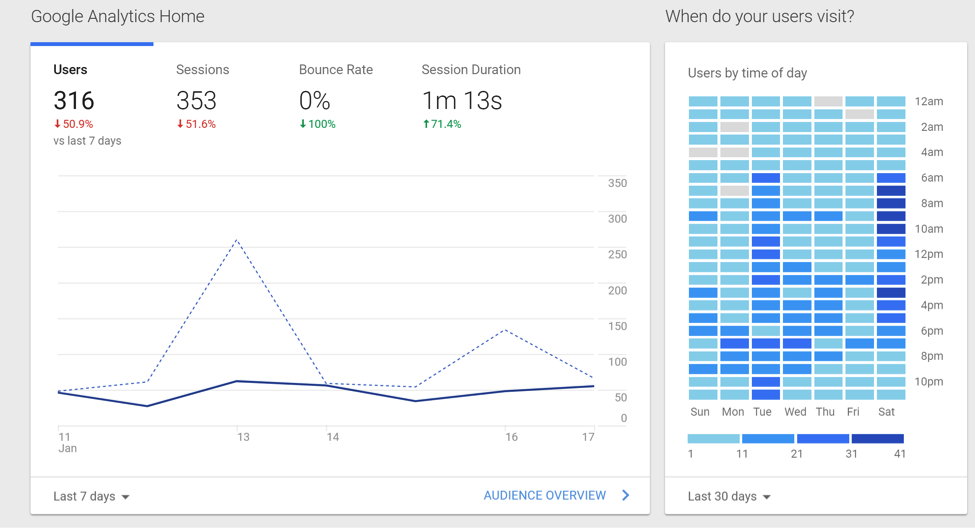 Increased Traffic and Contact
One of the main goals for companies or individuals who have an online presence, is to increase the number of visitors or traffic that visits your website (Walrack, 2016). However, all visitors to your website are not created equal! Depending on how well you market your brand, you may have a lot of traffic, but it may not be relevant to the user. For instance, you sell Florida-themed t-shirts, but the you're getting an influx of users looking for Florida vacation homes. In this case, traffic to your site may not be very meaningful at all. Spend some time determining what your end game is. Do you just want more people visiting your site? Or do you want more t-shirt sales? Email signups? Phone calls? All of the above? Search engines are not the only method by which a potential customer or reader arrives at your content. Potential customers can be referred to your website via many different methods, including typing your website's address directly into their search bars (Walrack, 2016). So, cover all your bases regarding the various ways that customers and readers are drawn to your company's webpage or blog by doing some keyword research, staying up to date on search engine updates and regularly combing through your analytics to keep your site fresh and user-friendly.
Jetpack Plug-In
If your website is hosted by WordPress.com or self-hosted with WordPress.org, you can take advantage of a collection of tools that are contained within the dozens of modules provided by Jetpack. These modules can be altered as you see fit, with new options being added regularly (Kohler, 2017). In addition to equipping you with plenty of on-site SEO tools, Jetpack can also provide you with statistics regarding the habits of the visitors to your website. Once they arrive at your website, Jetpack will make it easier for your visitors to like and share your content with others across a variety of social platforms! It really is an awesome tool for SEO novices and experts alike.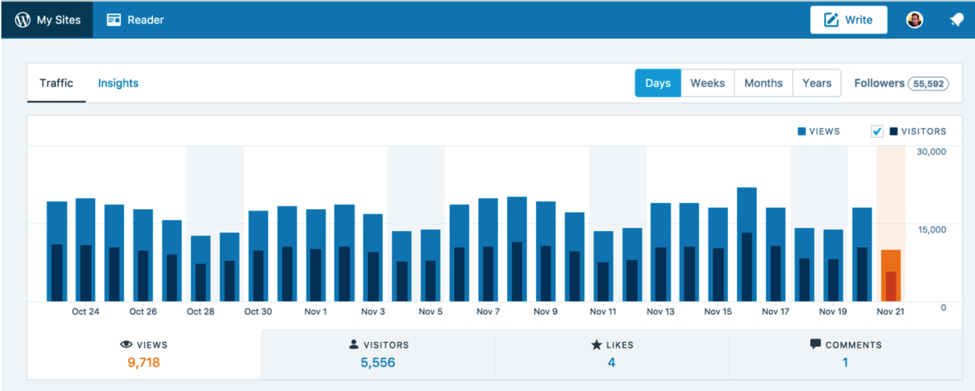 What are Some Metrics to Measure your SEO Efforts?
There are several ingredients that combine to ensure that your efforts are attracting more meaningful interactions on your website. These metrics include the rate of traffic that visits your website, bounce rate (people who abandon your site after only viewing one page), the time it takes for your page to load, the rankings of various keywords, and the ability for your website to be user friendly across a variety of media platforms, especially mobile (Walrack, 2016). Additionally, the rate of users who return to your web page can help to provide insight into the quality of information your post online, as readers who enjoy your material will often return for follow-up posts or to inquire about your products or services (Walrack, 2016).
Conclusion
As you can see, ensuring that your content is seen by the target audience can take a bit of work! The beauty of all your efforts is the high level of accountability and feedback. With these tools at your disposal, you can not only improve the number of quality visits to your site, but improve user experience ten-fold. If any of this overwhelms you, you are not alone! Chat with us and learn how we can increase your sales and internet presence.
References
Chris, A. (n.d.). What is search engine optimization and why is it important. Retrieved from http://www.reliablesoft.net/what-is-search-engine-optimization-and-why-is-it-important
Jetpack. (n.d.). Search Engine Optimization for WordPress sites. Retrieved from http://jetpack.com/features/traffic/search-engine-optimization/
Kohler, N. (2017). 5 minutes to better WordPress SEO with Jetpack. Retrieved from http://jetpack.com/2017/07/19/better-wordperss-seo-jetpack/
Van den Berg, A. (2017). How-to guide: Tracking your SEO with Google Analytics. Retrieved from http://yoast.com/tracking-seo-google-analytics/
Walrack, J. (2016). How you can know if your SEO is working or not? [Blog post]. Retrieved from http://www.boostability.com/how-you-can-know-if-your-seo-is-working-or-not